From coast-to-coast the Indigo Love of Reading Foundation is committed to championing literacy and getting books into the hands of kids. This year, thousands of Canadian students will have access to essential literacy support through over $1 million in funding from our Literacy Fund Grant. To better understand just how impactful these funds will be, listen to the stories of students and staff from this year's recipient schools!
---
This year's most excited young readers
---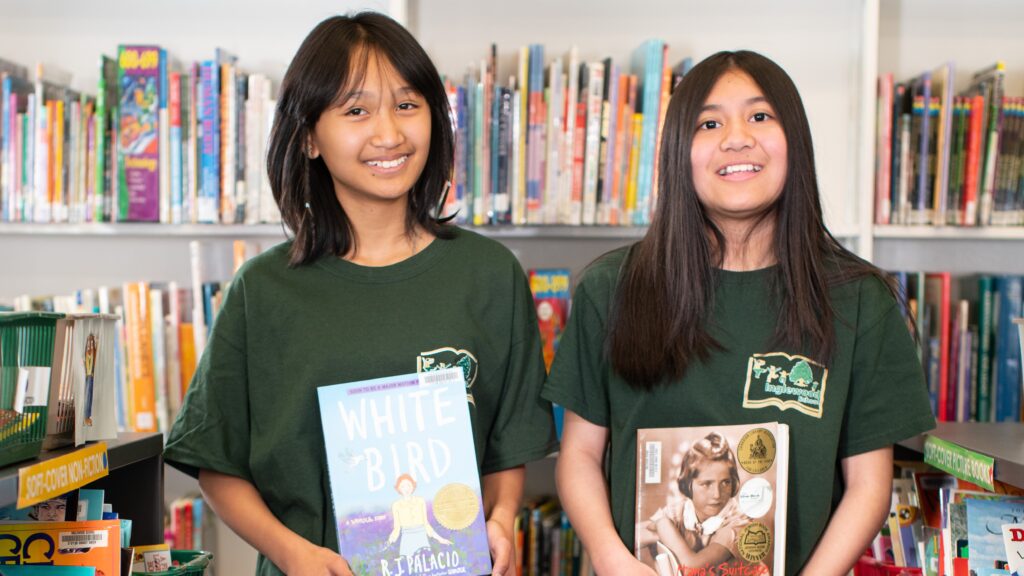 Ava and Sofia, Grade 6 Students
"I can't wait to read mystery, adventure, or historical fiction! I would also love younger students in the school to have books that encourage them and make them believe in themselves" – Ava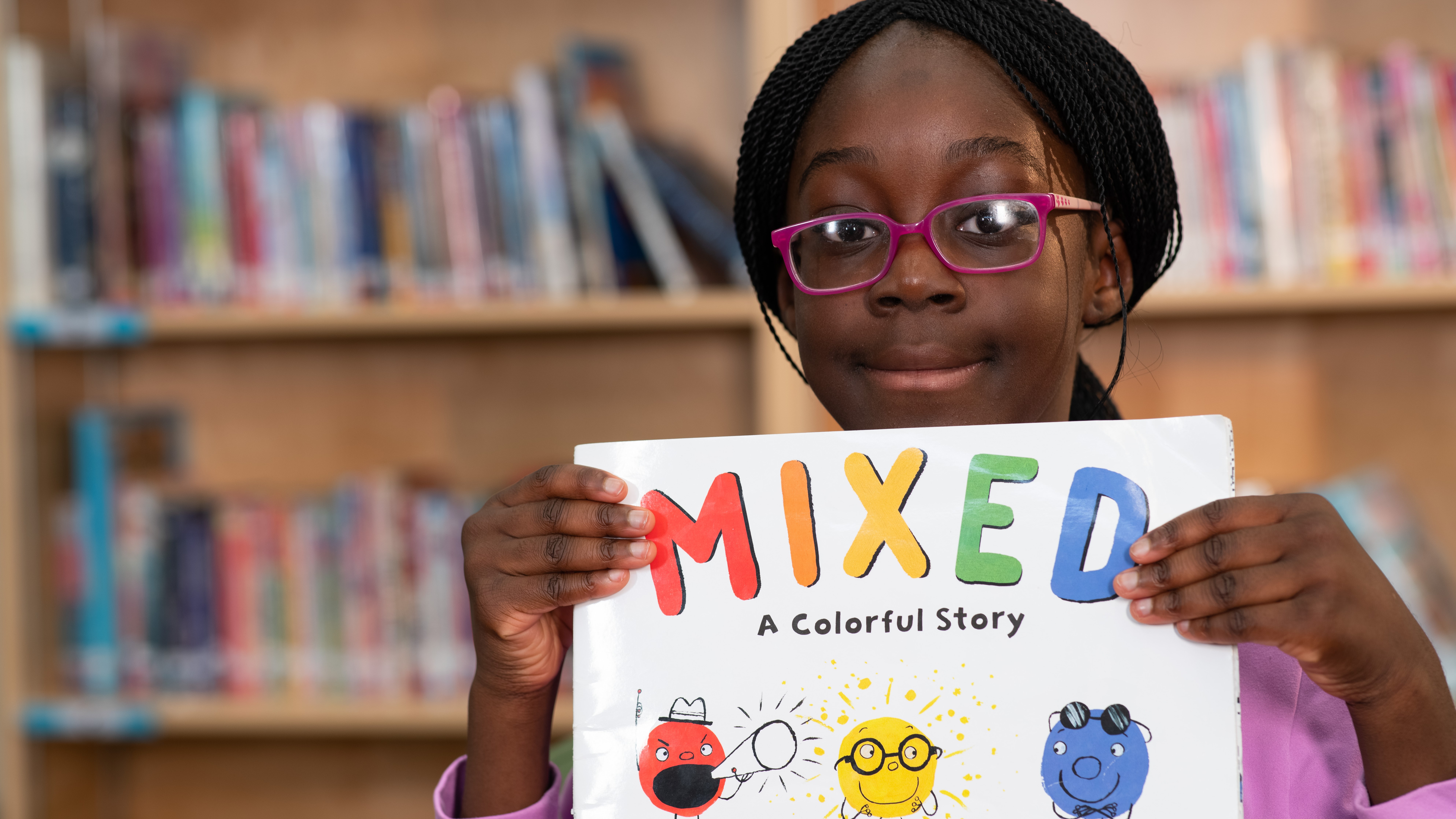 Dyanne, Grade 1 Student
"I can't wait to read more funny books, and more books like this one!" – Dyanne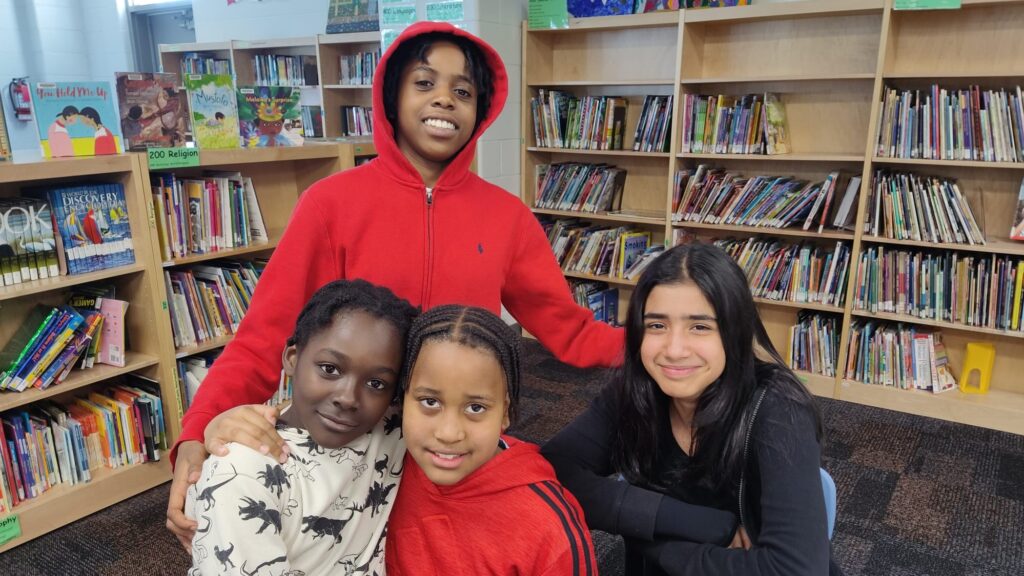 Anastasia, Aliyah, Dominic, and Utujama, Grade 5 and 8 Students
"I would like to read the Warrior Cats and books in Cree language and about Cree culture!" – Anastasia
---
This year's most innovative partnership
---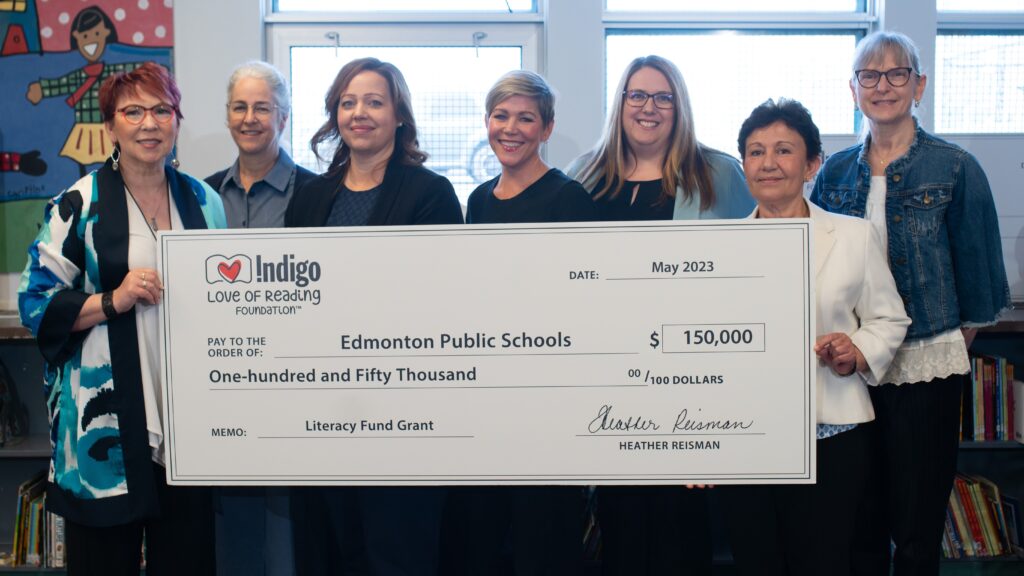 Edmonton Public Schools
Edmonton, Alberta
As part of this year's cohort, we are thrilled to announce an innovative partnership with Edmonton Public Schools, who will be receiving a combined $150,000 grant. Through this partnership, we will reach a much larger scale of students in a concentrated area, supporting six schools within the Edmonton region while building the capacity of the board itself to achieve its literacy and equity objectives.
"Our partnership with Edmonton is so special because we're supporting a board-wide commitment to equity through literacy. Our hope is that this won't just spark change here in Edmonton, but that we'll inspire schools and school boards across the country to set ambitious goals for literacy and equity."

– Rose Lipton, Executive Director, Indigo Love of Reading Foundation
---
This year's school who is furthest from an Indigo location
---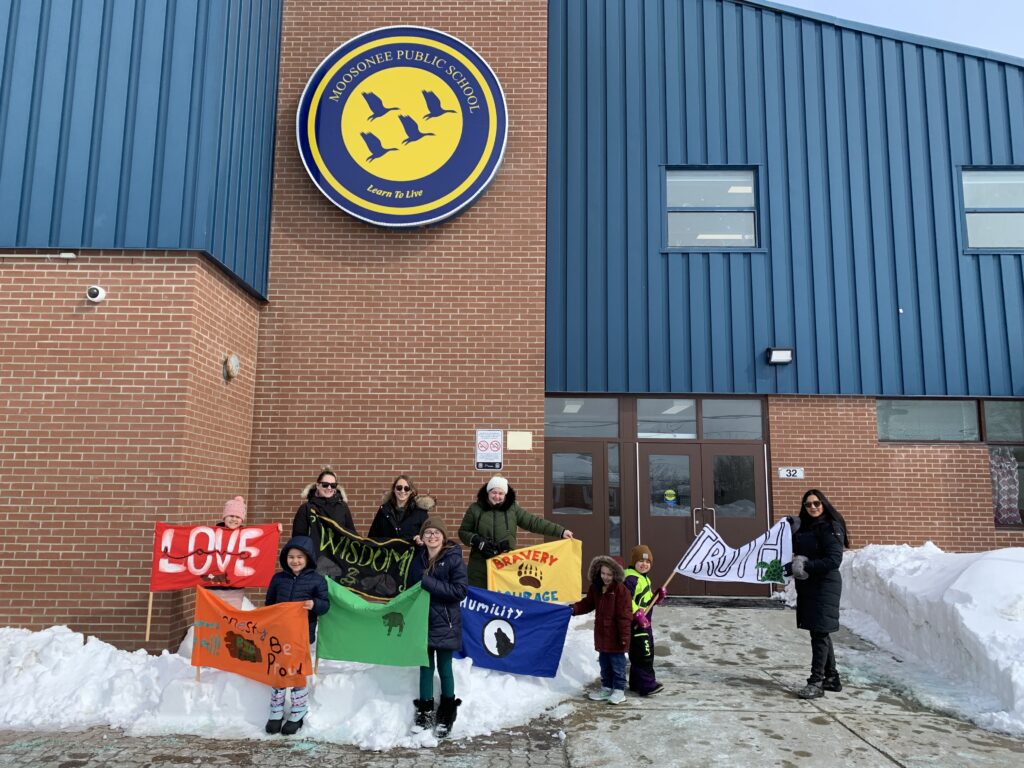 Moosonee Public School
Moosonee, Ontario
"Moosonee Public School is located in the beautiful, northern town of Moosonee. We are a remote community, which means we do not have easy access to public libraries or bookstores. The Literacy Fund Grant will help us stock our classrooms and school library with reading material that our students desire, enjoy, and personally connect with as they read. We can't wait to see the look of joy on our students' faces when they are able to borrow the new and exciting books that will be made available to them thanks to this grant."
– Teacher Librarion at Moosonee Public School
---
This year's most linguistically diverse school
---
Beaumonde Heights Junior P.S.
Toronto, Ontario
"Beaumonde Heights Junior Public School has one of the most diverse student bodies in the district. There are 34 different languages spoken by members of our community. Our diversity has always been a great source of pride. Ensuring our Library Learning Commons is culturally responsive and relevant to our students will have an invaluable impact on their education and the community at large."
– Teacher Librarian at Beaumonde Heights Junior P.S.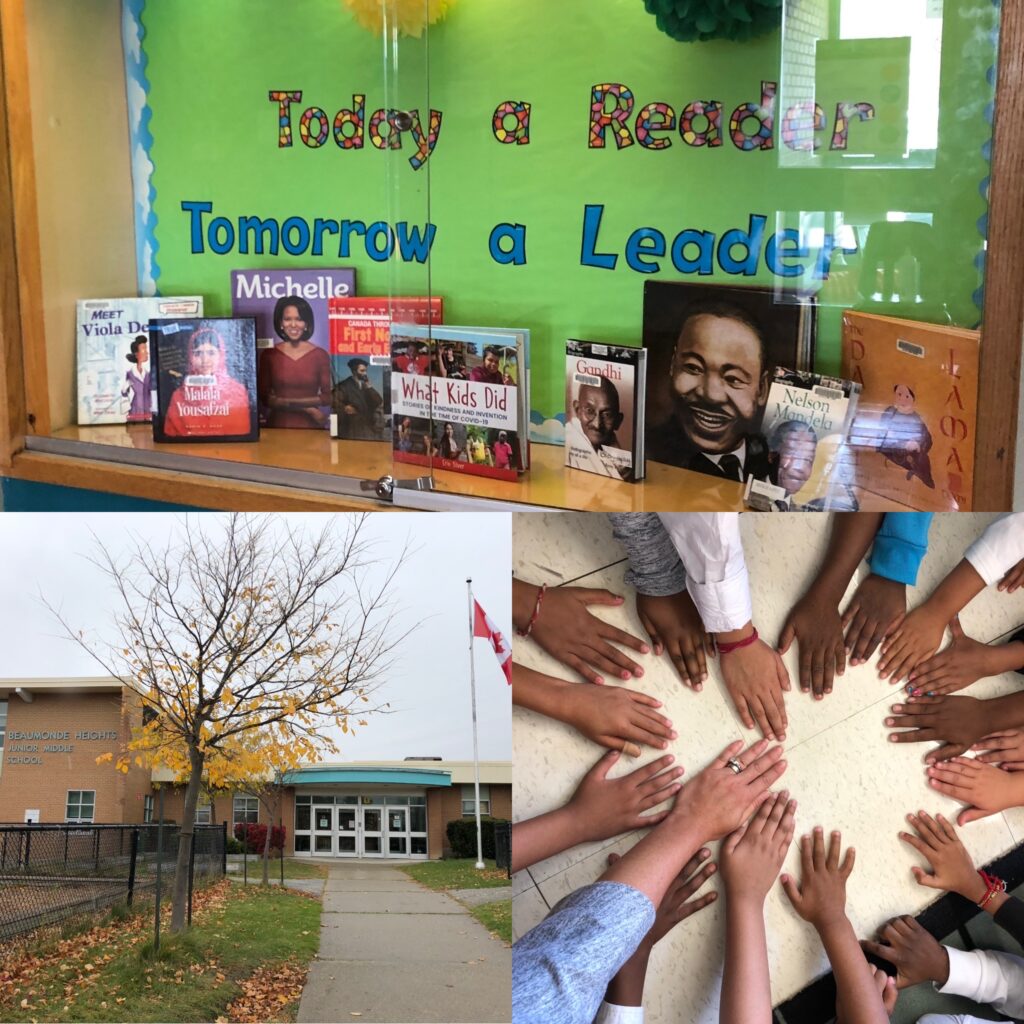 ---
Full list of 2023 Literacy Fund Grant Recipients
---
| | | |
| --- | --- | --- |
| School | City | Province |
| Admiral Westphal Elementary School | Dartmouth | Nova Scotia |
| Allion Elementary | LaSalle | Quebec |
| Amisk Community School | Lac La Biche | Alberta |
| Bayshore Public School | Nepean | Ontario |
| Bear Creek Elementary | Surrey | British Columbia |
| Beaumonde Heights Junior Middle School | Toronto | Ontario |
| Birchbank Public School | Brampton | Ontario |
| Brightview School | Edmonton | Alberta |
| Callingwood School | Edmonton | Alberta |
| Chief Kahkewistahaw Community School | Broadview | Saskatchewan |
| Corvette Junior Public School | Scarborough | Ontario |
| Dr. K A Clark School | Fort McMurray | Alberta |
| Edmonton Public Schools | Edmonton | Alberta |
| Faraday School | Winnipeg | Manitoba |
| Forest Park Primary | Grand Falls-Windsor | Newfoundland and Labrador |
| George Webster Elementary School | Toronto | Ontario |
| Inglewood School | Edmonton | Alberta |
| Inglewood School | Grand Bay-Westfield | New Brunswick |
| John Barnett School | Edmonton | Alberta |
| Lutsel K'e Dene School | Lutsel K'e | Northwest Territories |
| Mayfield School | Edmonton | Alberta |
| Montague Consolidated School | Montague | Prince Edward Island |
| Moosonee Public School | Moosonee | Ontario |
| Nicomekl Elementary School | Langley | British Columbia |
| Parkdale Elementary School | Charlottetown | Prince Edward Island |
| Richer School | Richer | Manitoba |
| Sidney Elementary | Sidney | British Columbia |
| Thorncliffe School | Edmonton | Alberta |
| Thornwood Public School | Mississauga | Ontario |
| Waverley Elementary | Vancouver | British Columbia |
| Weledeh Catholic School | Yellowknife | Northwest Territories |