The Indigo Love of Reading Foundation has partnered with Yoobi to help give back to high-needs schools. The Foundation believes every child should have the resources they need for educational success and this partnership with Yoobi is another step in achieving that!
In Canada, for every Yoobi item purchased at Indigo, Yoobi will donate a school supply item to a Canadian classroom in need. This is where the Foundation comes in! We partner with Yoobi to identify schools with limited access to fundamental school supplies that would greatly benefit from these additional resources.
As of November 2018, Yoobi and the Indigo Love of Reading Foundation have donated 127,500 school supplies to Canadian classrooms!
One of those schools was Lake Avenue Elementary School in Hamilton, Ontario where the Foundation and Yoobi made an in-person delivery with 20 Yoobi Classroom Packs filled to the brim with school supplies. The students at Lake Avenue were incredibly excited by the arrival of these school supplies and enjoyed an afternoon of drawing, writing and creating with the new supplies.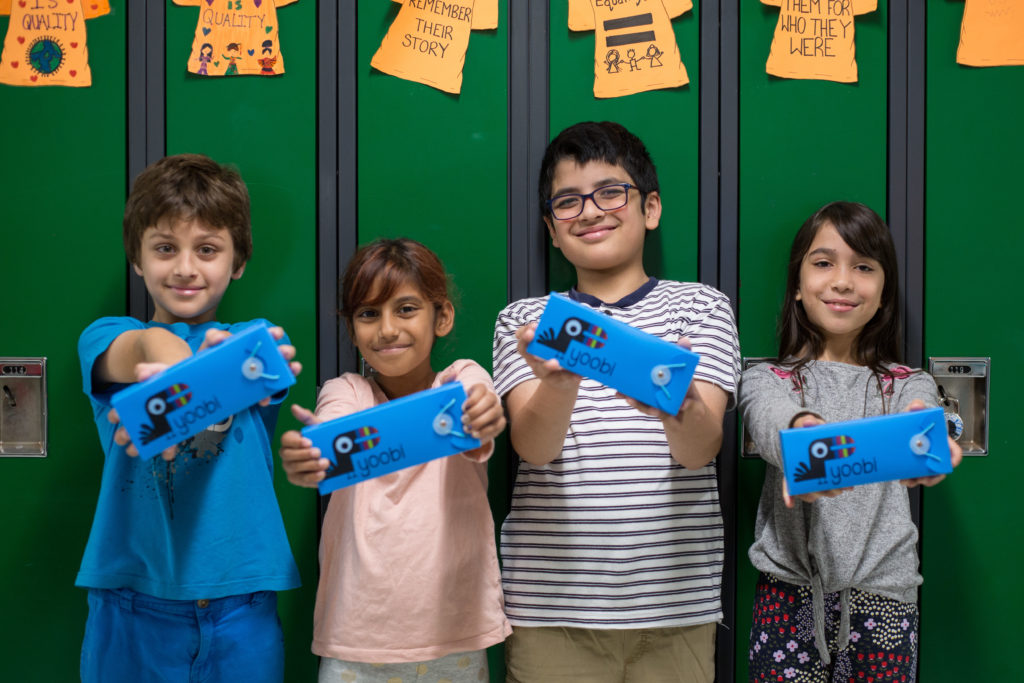 Together, with Indigo and Yoobi, the Indigo Love of Reading Foundation is working to ensure that Canadian children at high-needs elementary schools have the tools they need to learn and be creative.